GNC has been popular in over 50 destinations, and they have huge brand recognition. But is their Creatine worth buying?
There is a high chance people buy GNC products because of brand trust. Some even avoid unknown brand and stick with what they know.
I strictly believe in science and how the body works. I care less about brands. Many big brands are using low-quality ingredients, and they are getting away with it because of "Brand BUZZ"
Now, lets put GNC Creatine under proper analysis and see if it's worth it or not?
Here is a closer look.
GNC Pro Performance Creatine Monohydrate 5000 Ingredients
Well, the good thing that caught my eyes they only have one ingredient: Creatine Monohydrate.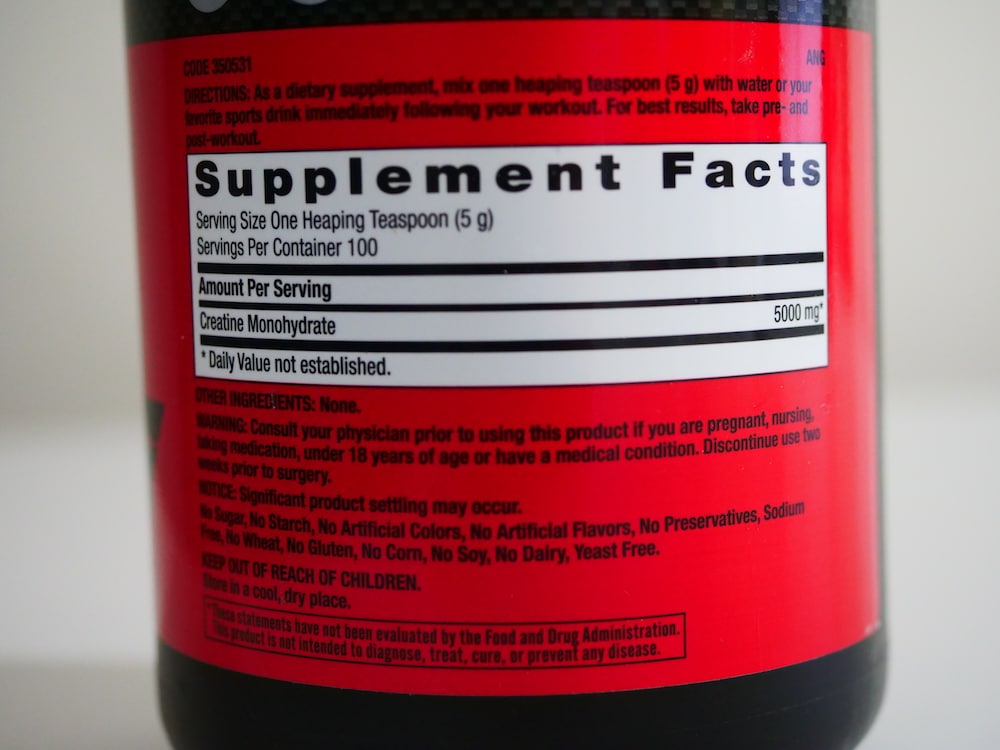 And that's a good sign! Why?
Most brands on the market, stuff their Creatine with other unnecessary ingredients to make you feel good.
Which the reality is all you need is Creatine Monohydrate.
Thus, GNC creatine doesn't contain any artificial flavors, anti-caking agents or sweeteners.
Expected Benefits From GNC Creatine
It's the science-based benefits you should expect from "Creatine Monohydrate":
Provided powerful output in your overall workout performance.
Enhance muscular endurance.
Increasing muscle mass.
HIIT exercise will drastically improve.
Reduce fatigue and tiredness.
The Deal-Breaker With GNC Creatine:
When it comes to pricing GNC gives a high price for its Creatine $44.
You get this for 500 grams.
Now that's expensive!
At the end of the day you are not buying GNC, you are buying Creatine Monohydrate for hardcore results!
Here is the deal,
The price should not be more than $34 based on the average price for Creatine.
Actually, Battle Ready Fuel Creatine is offering 450 grams of Creatine for $29.99 with Free Shipping & 100% Money Back Guarantee.
You can read a full review about Battle Ready Fuel Creatine Here
It's 100% pure Creatine Monohydrate with nothing added – no fillers, thickeners, or impurities.
Here are awesome guides I've written around Creatine:
Comparison Between Between GNC Creatine and Battle Ready Fuel Creatine
| | | |
| --- | --- | --- |
| Product | GNC Creatine | Battle Ready Fuel Creatine |
| Ingredient | 100% Creatine Monohydrate | 100% Creatine Monohydrate |
| Fillers | No | No |
| Vegan-Friendly | Yes | Yes |
| Money Back Guarantee | No | Yes (60 days) |
| Free Shipping | No | Yes |
| Price | $44 | $29.95 (get it here) |
My Conclusion on GNC Creatine
I have to say, GNC's Creatine is actually perfect in terms of ingredients. The downsides that, it's priced $10 extra over the usual price.
I don't find anything wrong with it except the pricing.