If you are damn serious about getting your body to the next level, then probably you'll need to find a trustful brand to get you there.
Battle Ready Fuel (BRF) has a wide range of supplements;
Fat Burners
Whey Proteins
Natural Energy Boosters, Creatine & Over 13 different options.
The question that keeps popping in my head is this another gimmick or the real deal?
Here is the thing…
UK's military organization exclusively supplied Battle Ready Fuel to soldiers ready for the heavy stuff.
They recently decided to open their product line to the public, so that you and I can purchase it directly.
Here are some stated benefits that military soldiers loved:
Gaining hard lean mass, that gets them ready for any hardcore stuff.
All day energy to be mentally & physically prepared for anything.
Get the body shredded and give a fearful appearance to the enemy.
If these qualities you are looking for, then perhaps you better keep on reading.
I wanted to make sure in this Battle Ready Fuel Review, to cover everything you need to deal with in your workouts, diet and to achieve your bodybuilding goals.
Note: I covered all the main products provided by Battle Ready Fuel. However, if you are eager to know more from their official website, you can go there straight away.
Is Battle Ready Fuel For Everyone?
Of course not, as I mentioned it is designed for special forces to get them mentally and physically prepared.
The ingredients in Battle Ready Fuel are potent and designed to get your body to the NEXT LEVEL!
So here is a list for the goals BRF was designed for:
Remove any stubborn fats and get you ripped.
Don't just build up muscles, but gets the body to feel hard and masculine.
Skyrockets your performance levels during your workouts.
Gets you to feel confident about your body from all aspects.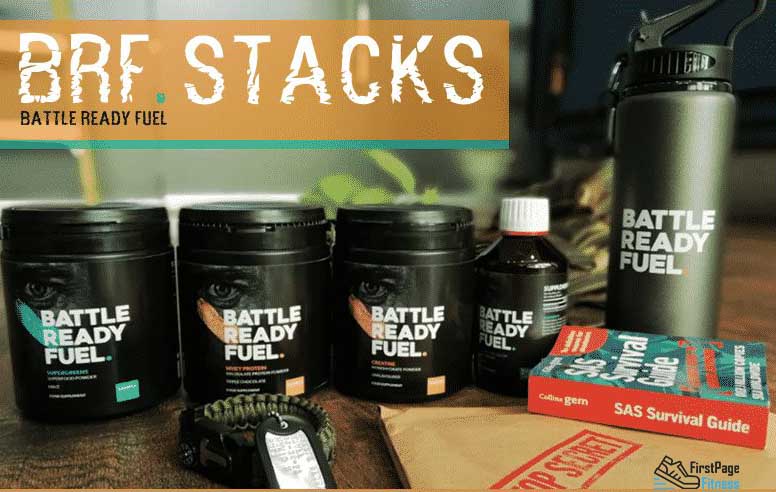 If you think one of these are your goals, then Battle Ready Fuel is for you!
But wait a minute…
If you are expecting a magic pill or powder that once you consume, the Hulk inside of you will get out, then this will never happen!
Battle Ready Fuel is your aid to success, it takes you to the next level. If you want to make it without hard workouts, and proper diet. It will not lead you anywhere.
Their supplements fasten the process of burning fat and increase muscle size.
Who's Behind Battle Ready Fuel?
Ollie Ollerton, he is a former special forces and he got the brand be available to everyone. He loves to share his life experience and this brand is the reflection of how he can help.
He is a star on this TV show called: Who Dares Wins. He occasionally gives special forces courses for everyone who dares to be involved.
 My Personal Experience With Battle Ready Fuel
I'm a big fan of products that don't add extra ingredients for the bullsh*t.
When a brand adds a shitload of ingredients just to tell the buyer, see we stuffed it for you.
That's sadly the case with most brands in the bodybuilding arena.
And you know what, that's what I like about Battle Ready Fuel.
They don't add those freakin fillers!
And that's why their blend is potent & high quality.
You know, there are always small signals that gives a red flag about any brand:
They promise too good to be true results.
They add tons of fillers and show it as an important ingredient.
They not honest about the manufacturer and where its made.
They had misleading ads and spammy websites.
Well with Battle Ready Fuel, you don't need to deal with that.
They even have an excellent & educated customer service that actually knows everything about their product.
What Kind Of Supplements Offered From Battle Ready Fuel?
BRF have a wide range of supplements; they made sure they got you covered in every stage of your bodybuilding (from beginner to expert).
The exciting part is I find their recommended stacks are very relevant and well studied.
What do I mean by that?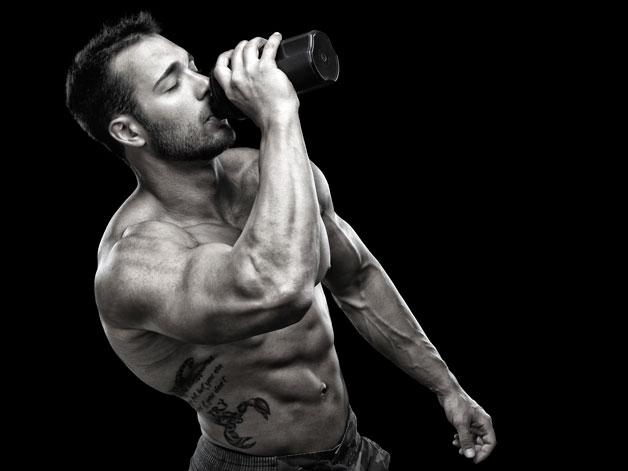 When I gave a closer look to their recommended stack, the one they recommend on building muscles, fat loss, For males, for females, etc.
All stacks give a synergistic effect based on the goal required.
I'll get to that later…
Right now, I would like to cover each product they offer with its benefits.
You are free to skip to which one you think is interesting for you.
Pre workout | BCAA | Fish Oil | Super Greens | Fat Burner | Creatine | Pre Workout Fat Burner | Multivitamins | Liquid Collagen | Nootropics | Whey Protein | Vegan Protein | Sleep Aid
Pre Workout
I am currently using this one, and it's one of my fav supplements from BRF.
My stamina skyrocketed & I love the taste.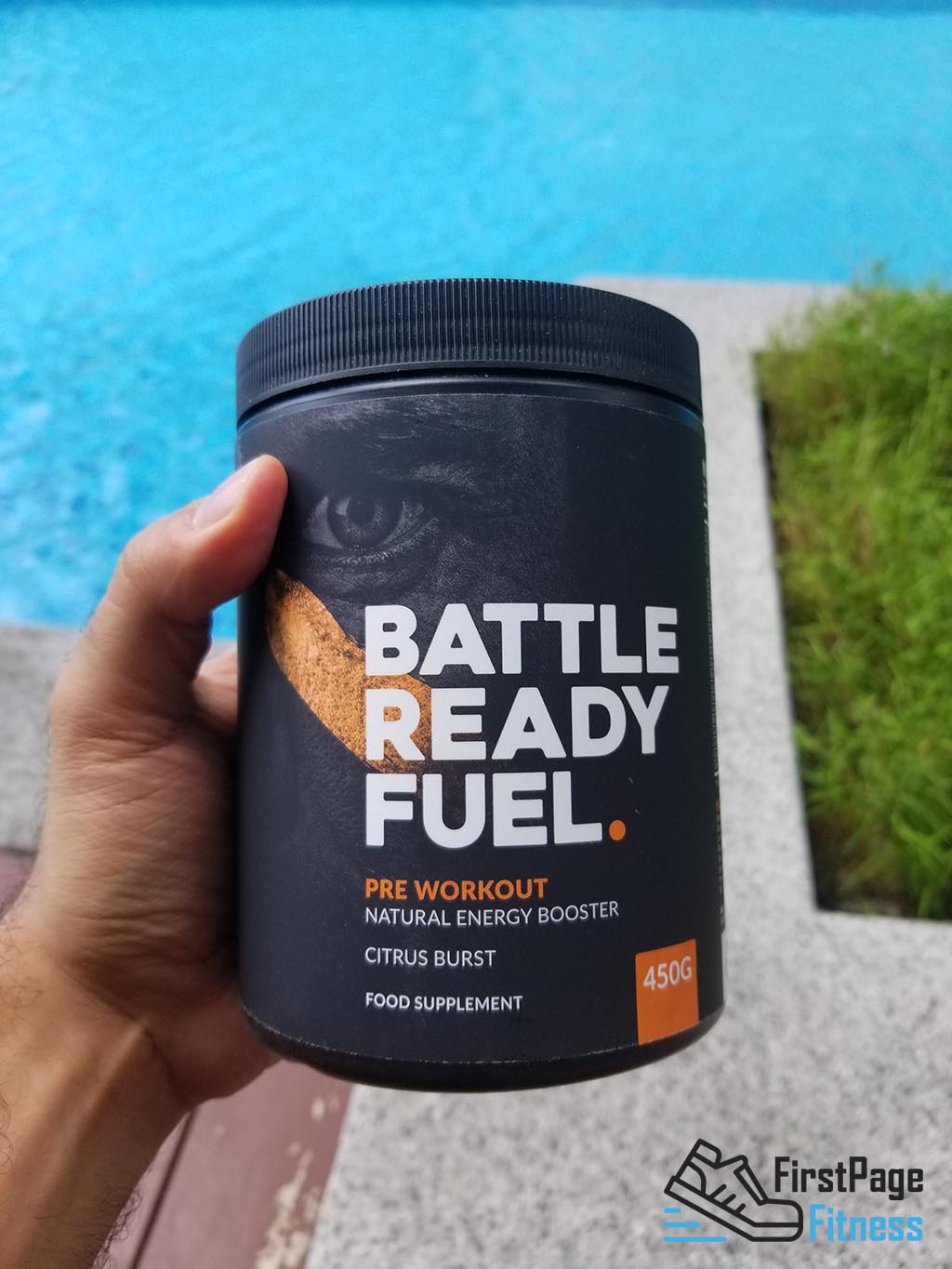 Let me share with you some of the fantastic benefits:
Enhances performance
More energy for extra workouts
Scaling your performance levels.
Love the taste
Mixes easily
See Best Price | Read My Full Review
BCAA
BRF BCAAs play an essential role in building muscle. However, your muscles require all the essential amino acids for the best results.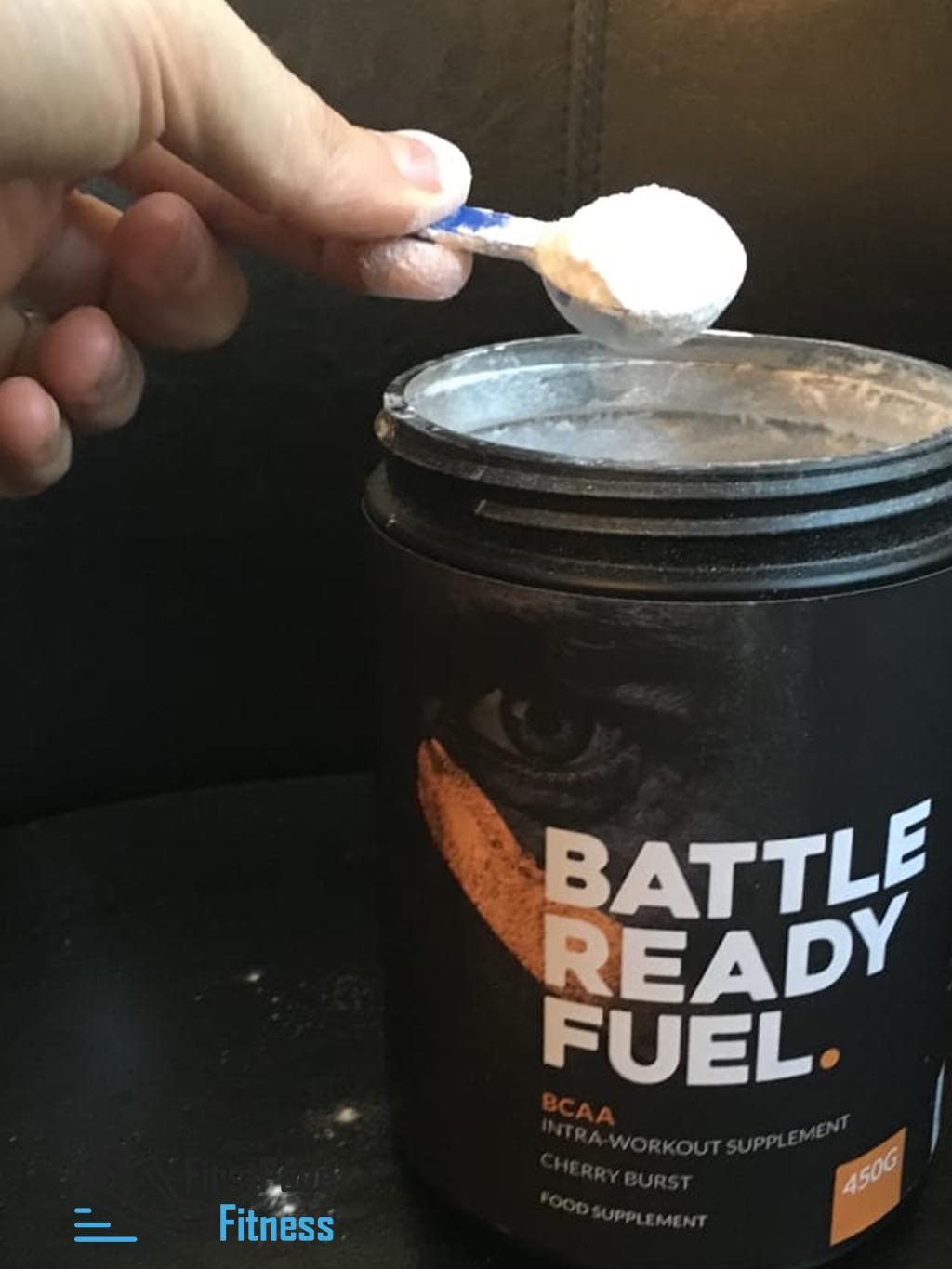 If you are planning to put your muscle growth rate to the max, BCAA is one you are looking for.
The BCAA leucine activates a specific pathway in the body that stimulates muscle protein synthesis, which is the process of making muscle.
Although, BCAA is debatable among Pro-athletes and bodybuilders. Science can settle it for you.
In one study, people who consumed a drink with 5.6 grams of BCAAs after their resistance workout had a 22% greater increase in muscle protein synthesis compared to those who consumed a placebo drink (Source).
Battle Ready Fuel BCAA has the optimal ratio which is 2:1:1 (Leucine, Isoleucine and Valine).
See Best Price | Read My Full Review
Fish Oil
Your body doesn't produce Omega 3 fatty acids and it needs external sources. BRF Fish Oil is perfect for this.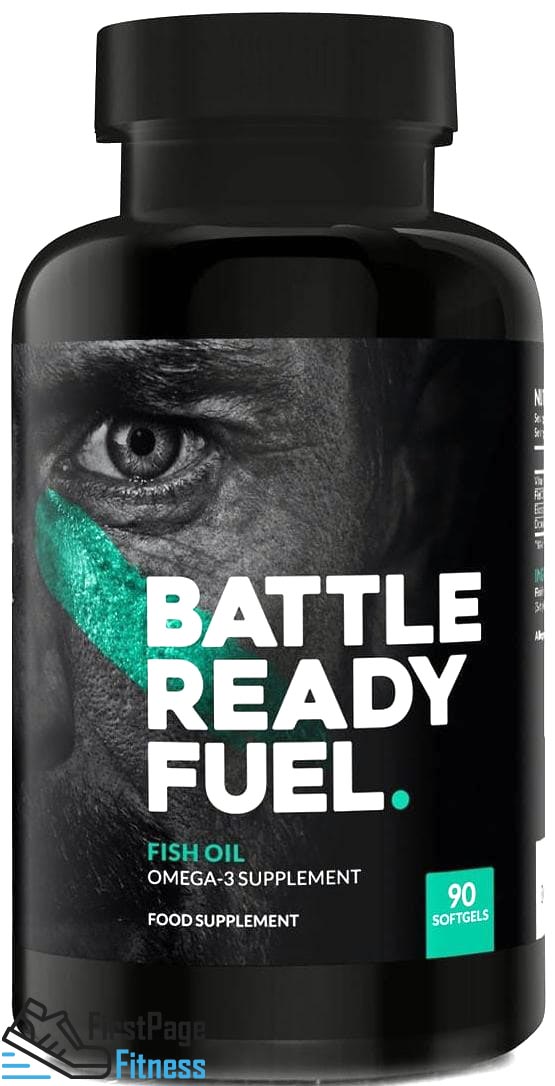 As a bodybuilder, the reason behind Fish oil usage is to speed up your recovery time and reduce the risk of inflammation.
If you are a beginner bodybuilder, you will deal with a shitload of injuries during your workouts. Because you were doing it wrong or got greedy with weighs.
You will develop injuries and joint pain, and that's when fish oil gets you back on track.
There have been countless researches conducted to prove the impact of fish oil on healing joint tenderness and reduce inflammation.
However, this is not an everyday supplement. You'll probably need it in your intense workout days and heavy training routines.
See Best Price | Read My Full Review
Super Greens
One of the best green powders, with lots of green power! This product is a super effective formula of greens supplement. This formula uses certified organic ingredients that are produced in "farms, not factories.
Unless you have the time, money and resources to eat healthily, you may need help in getting your daily nutrient needs.
No food prep, no extra expensive superfood shopping. Just one daily dose of our tasty Super Greens in refreshing mint flavor.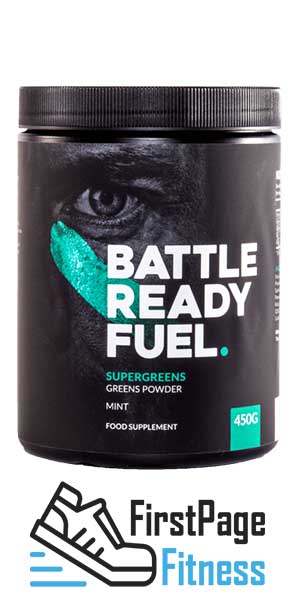 Highlights:
USDA organic
Non- GMO
Vegan
Gluten free
30 calories per serving
All natural
Wheat grass
Barley grass
Alfalfa
No synthetic ingredients
Benefits:
Flush toxins from your body
Boost your immune system
Improve your digestion
Increase your energy levels
See Best Price | Read My Full Review
Fat Burner
This one is my absolute fav supplement from BRF.
I've been using it for the past couple of weeks, and I'm seeing my abs starting to be more prominent than before.
I'm also feeling harder and less soft.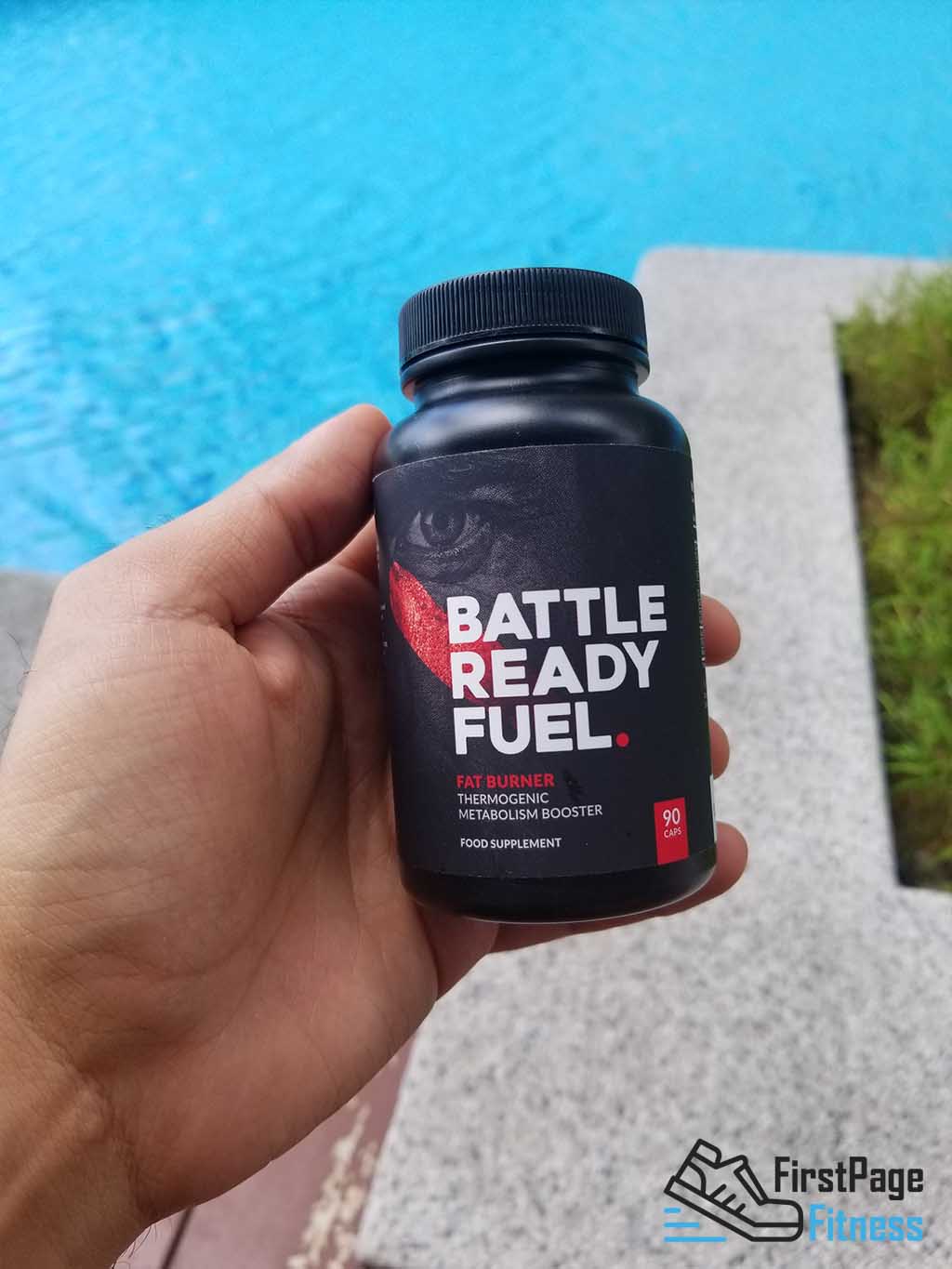 It's 100% natural ingredients, and this makes me confident that I'm not gonna deal with shitty side-effects after my workouts.
Here are a few benefits that I personally experienced:
Enhances my fat metabolism and gradually helps to uncover your lean mass.
You feel extra energy levels during your workouts.
It didn't affect my appetite but I felt more confident & enhanced my mood.
See Best Price | Read My Full Review
Creatine
Creatine monohydrate is every strength and power athlete's go-to supplement.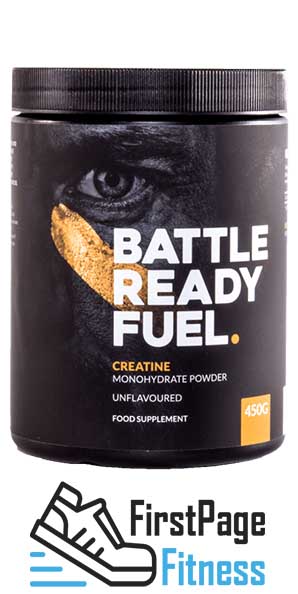 If you are damn serious about fast muscle gain and unleashing your beast, Creatine is your answer.
Creatine can intensify physical power and give your body an edge by increasing speed and high power.
This makes it great for sporting events because it uses one of your muscles' preferred energy sources. Plus, it can help give us a wicked pump from the ability to get more reps out.
See Best Price | Read My Full Review
Pre Workout Fat Burner
The idea behind this supplement is to combine 2 in 1. Pre workout + fat burner.
Consuming this supplement gets your body recharged and skyrockets your metabolic rate, which leads to burning more calories.
You'll feel your body extra hot than usual, and you probably will sweat a lot.
Many use this supplement because it's convenient, you don't need to do pre workout shakes. Just swallow the pill and enjoy some badass energy.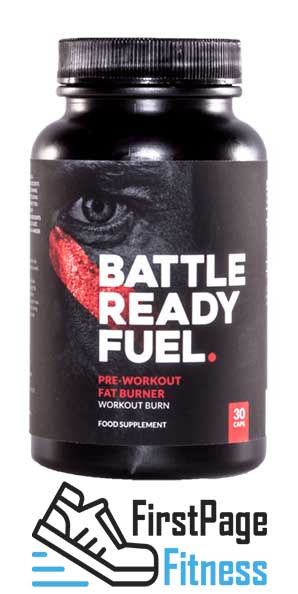 Here are some benefits you'll be dealing with:
More energy for harder workouts
Increase metabolic rate for more fat burn
Make it feel easier to ramp up training intensity
Burn more calories for every minute of training
Work harder for faster results
See Best Price | Read My Full Review
Multivitamins
Many busy athletes and bodybuilders are unaware they have mineral deficiencies until they start doing some hardcore workouts.
We are all at the risk of deficiencies with our busy work schedule.
Thus, this supplement is designed merely to cover the most common vitamins that your body needs and hard to consume on a daily basis.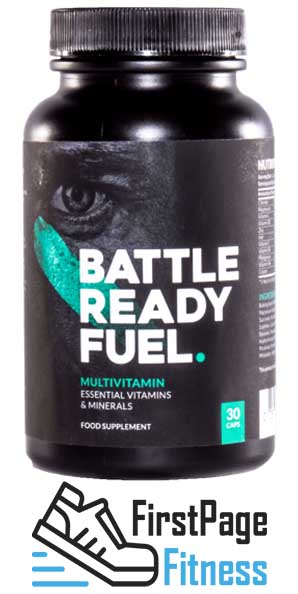 It is designed for people who train and do sport. It has 12 vitamins and 13 minerals (including some rarer ones).
See Best Price | Read My Full Review
Liquid Collagen
The more you work out, the more you realize the incredible importance of recovery.
Did you know that most injuries happen to joints?
Thus, you have to take recovery very seriously and look after your joints.
You don't need to learn this the hard way if you already are equipped with this valuable knowledge.
The main reason why many bodybuilders use liquid collagen to enhance their recovery and protect their joints.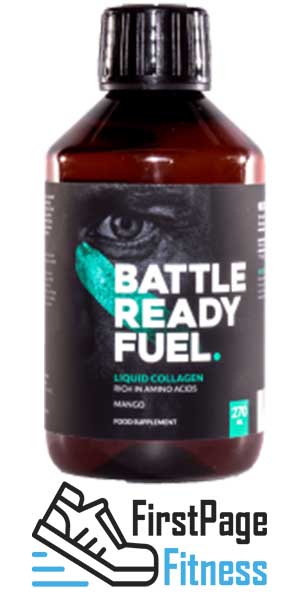 It's highly demanded in the recovery days to fasten the process.
See Best Price | Read My Full Review
Nootropics Stack (Brain Supplement)
Have you ever found yourself lazy and don't want to workout.
Maybe got stressed at work and decided to eat tons of carbs to give you happiness!
Well, shit happens, and nothing is perfect.
But I have to say 70% of us don't workout because of psychological issues rather than physical.
The idea of Nootropics is to boost your mental strength.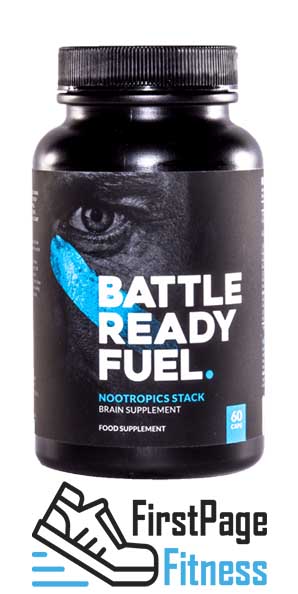 How?
By powerful natural nootropic blend that contains 11 ingredients.
It works together to help you focus and get more done by blocking out anything that stands in your way. Ready to take your brain up a gear?
Improve cognition and memory performance
Boost brain function at work and in training
Improve your ability to multitask
Enhance concentration
Unlock better communication
Increase mental energy and clarity
Lift mood and reduce stress
See Best Price | Read My Full Review
Whey Protein
There's protein powder… and then there's protein.
If you're serious about results and want to be better than the average grunt, you need to know the difference.
It's not just about taste. There can be massive variables in protein content, quality and how your body can use the protein.
Battle Ready Fuel Whey Protein contains 90% whey isolate.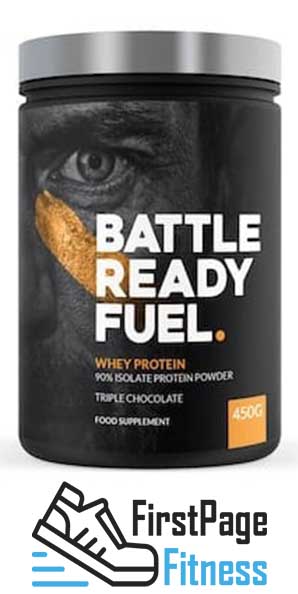 That's incredibly pure and high in protein.
No fillers, no extras and none of the stuff you're trying to avoid. Just pure protein. Just what you need to be battle ready.
See Best Price | Read My Full Review
Vegan Protein
Are you a vegan or a vegetarian?
This should not stop you from building an awesome masculine body.
There is always Pea protein and hemp protein that can get you muscle gains without animal products.
Vegan protein comes in a delicious peanut butter flavor.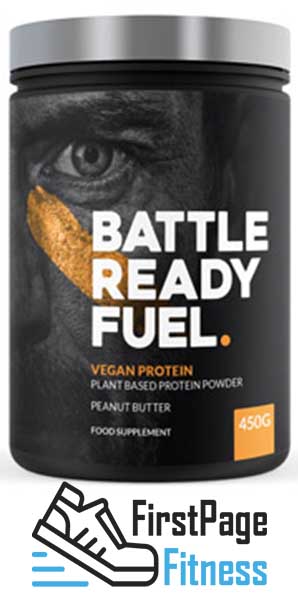 It gives you a generous 25.5g of protein per 30g serving.
100% plant-based protein
Blend of pea and hemp protein powder
Soya free, no artificial sweeteners or colouring
25.5g protein per serving
Added digestive enzymes
See Best Price | Read My Full Review
Sleep Aid
Sleep is a critical part of a healthy lifestyle. And most of us don't get enough. Been there, done that. This is how we fixed it.
Successful bodybuilding requires a great deal more than spending countless hours at the gym. To gain lean muscle mass, you also need to have a healthy diet and ample rest for your muscles to recover and grow.
Life is full of sleep enemies waiting to slam the brakes on your progress. Stress, smartphones, artificial light, shift patterns and early alarm calls are all against you. But this is a battle you can win. Help your body rest well, and you'll start seeing results.
As you sleep, your body enters different stages of rest. The fourth stage of sleep is called delta wave sleep, and this is when your body produces the most muscle building hormones. Sports physiologist Dr. David Ryan recommends that you sleep from 7.5 to 9 hours every night.
Battle Ready Fuel Sleep Aid is a blend of natural ingredients which help your body and brain wind down so you can sleep deeply and wake up feeling refreshed. Get ready to tackle the day.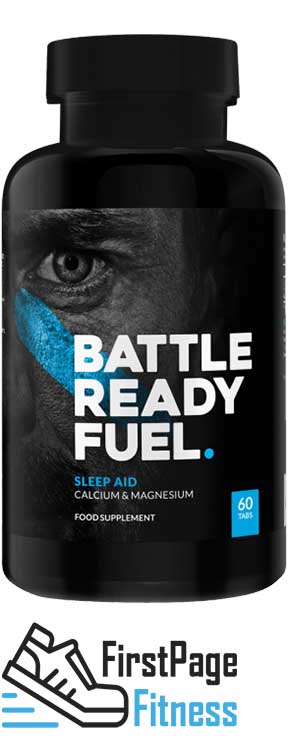 Lower inflammation which can lead to injury
Experience fewer food cravings and stick to your plan
Reinforce immune system function
Enjoy better mood and motivation
Increase athletic performance and train harder
See Best Price | Read My Full Review
The Battle Ready Fuel Stacks: Massive Savings & Faster results
I mentioned earlier that BRF is offering interesting stacks based on your goals.
If you are starting out it can be confusing which product to go for. Reading the benefits alone is overwhelming.
But who said every single product is right for your stage?
Thus, Battle Ready Fuel created stacks based on your goals and stage you are at.
You can check their handy guide to make the right decision.
These are their stacks:
Build Muscle
Diet & Weight Loss
Male
Female
Mind
Performance
Ultimate Health
Mind-Body-Nutrition
So just pick your goal and get started! Easy!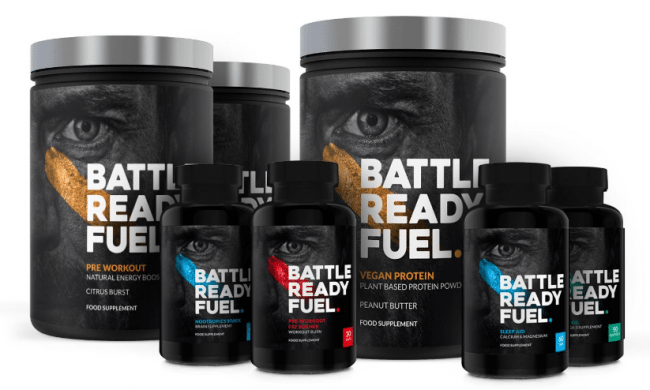 Benefits and Downfalls of Battle Ready Fuel
Well, not everything is dandy you know.
Any product on the market has its pros and cons, and I already covered what you need to know about each product.
Here is my personal experience with Battle Ready Fuel Brand in points:
Benefits:
I developed good physique using their products.
Their ingredients are amazing and high-quality.
Managed to burn more fats than usual.
My stamina and performance skyrocketed with their preworkout supplement.
Swift delivery with tracking number.
Great customer support and was ready to answer all my questions.
Downfalls:
Their pricing is not cheap.
I couldn't find it any nearby stores like Walmart, GNC, etc.
You wouldn't find much customer reviews on their product because it's new. That can't find promising before and after pics.
Shipping, Customer Support & Pricing
As I mentioned, it was a swift easy process, ordering from their e-store.
I can feel they put the customer first. And I was planning to move to Brazil in few months, asked about if they can ship there. Customer support mentioned they provide worldwide shipping.
Where to buy Battle Ready Fuel?
Here is the thing…
They only provide their products exclusively on their website.
I was asking for their Amazon page, they don't sell their products there or any other stores.
You can visit their official website here.
My Conclusion Review on Battle Ready Fuel
I never expected a new brand do great in every aspect.
Honesty and transparency are key values for any brand to succeed. And seems like Battle Ready Fuel is following that perfectly.
I'm sure once you get your hand on their product, you'll love the result.
Battle Ready Fuel will get you there. Just be consistent, focus and work hard.
All their prices are fair you can check it all here.
However, don't get overwhelmed by their wide-range of products. Just get the one that achieves your goals.